About me
---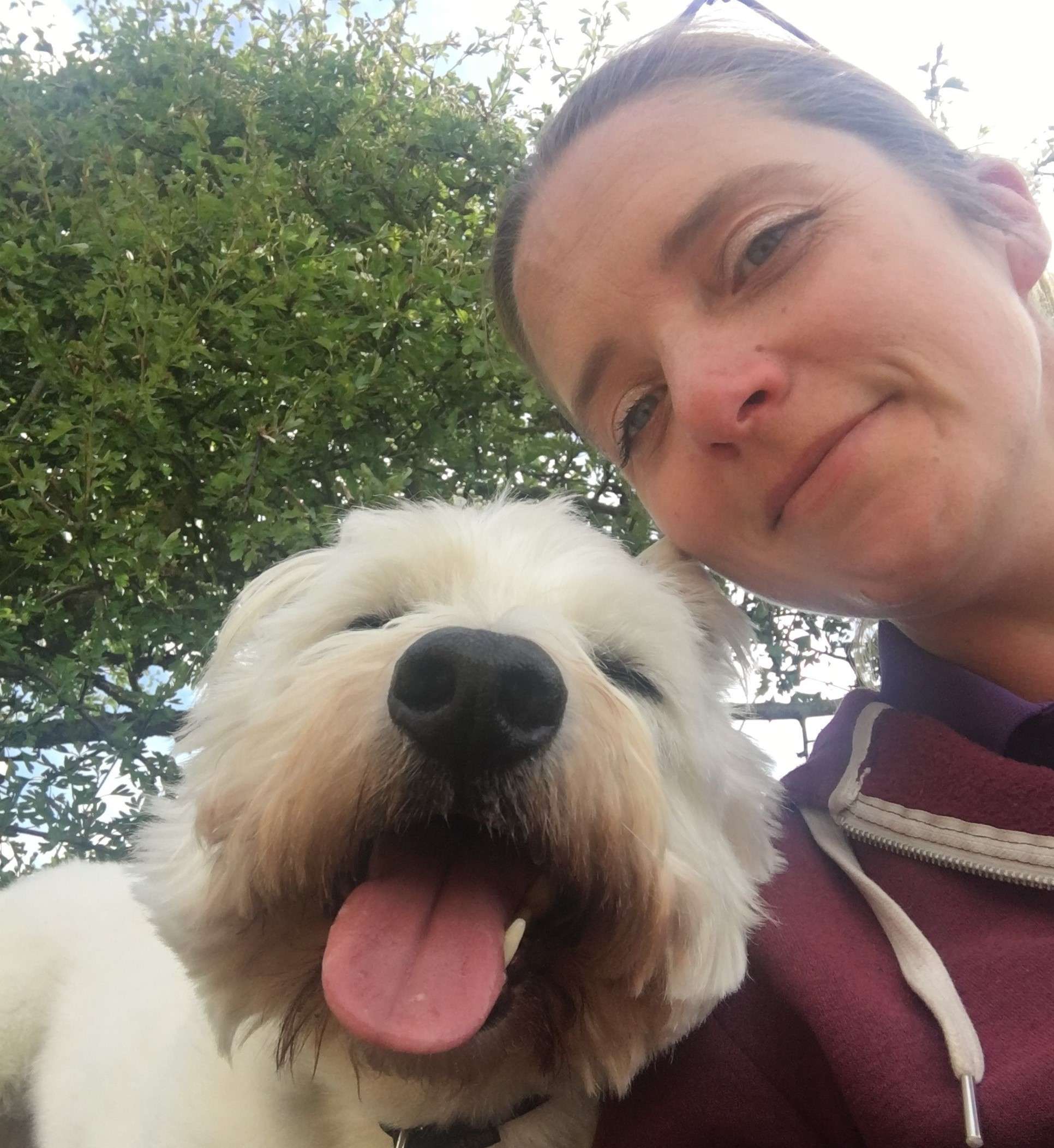 Hello!
My name is Kelly. I run Kelly's K9 Companions. I am a professional dog walker covering Worthing, Lancing and Sompting
I have been running my business for nearly 5 years. I am honest, reliable and trustworthy.
Your dogs will be in very safe hands and will travel safely in my tailored van with custom made cages with comfy veterinary bedding in the colder months and cooling mats in the warmer months. I walk dogs in all weathers, so in my van I carry a portable shower, shampoo and dog towels. I always carry a canine first aid kit and fresh water on walks.
I am passionate about their welfare and wellbeing. I have Max, a springer spaniel who is 10 years old. I recently lost Pearl, a Romanian rescue dog. She was between 13-17 years old and we had her for just under 7 years.
I offer a free half an hour meet and greet so I get to meet you and your dog and discuss their requirements and to fill out consent forms.
I think it's very important for me to provide you and your dogs the best care possible, so I attend regular dog courses and webinars to keep up with the latest information and to learn new things.

I have completed the following courses / webinars:
How Dogs Learn - October 2012
Diploma in Professional Kennel Operator in which I achieved a distinction.
How to run a safe and successful dog walking business - September 2016
Canine First Aid - January 2017
Inside your Dogs Mind - September 2017
Dr Ian Dunbar Growl Class - November 2017
Defensive handling (Mandy Locks) - Nov 2017
Dr Dunbar's dog training academy - April 2018
Crucial Concepts in Dog Behaviour and Training - May 2018
Canine Aggression - June 2018
Fear and Anxiety webinar - June 2018
Canine Wellness webinar - August 2018
Animal Communication webinar - October 2018
Behaviour Case Studies - December 2018
Understanding Reactive Dogs - January 2019
Helping your Reactive Dog Webinar - March 2019
Reactivity Workshop (Steve Mann) - May 2019
Help I Can't Cope webinar - June 2019
I am fully insured with Clivertons, DBS checked and Canine First Aid trained.